10% versus 53%. Huge difference, right? And no, these are not the scores from a test or an election. This is the amount of information you store when you read a book as opposed to when you watch a movie.
Now, don't get me wrong here. Reading is good! In fact, reading is fundamental. But let's face it- sometimes your brain requires a much easier and more fun way to recall all the information you are trying to push in there. And movies, or simple audiovisual, have a way of doing just the trick.
As an entrepreneur, you've probably caught yourself more than once totally washed out by all the information you are trying to process and apply so your business can run smoothly. From several books to numerous courses, seminars, and conferences, your brain is simply screaming for help!
It's definitely easy to forget some pieces of information when you need it the most, especially when you're trying so hard to grasp onto it and make use of it. But it doesn't need to be that hard for you. This article brings your way 5 fun TV shows you should watch (if you haven't started already) if you are looking to learn more about entrepreneurship without much struggle.
These carefully selected shows have had amazing ratings and reviews on IMDB and are an absolute must-watch if you are looking for a way to relax and learn at the same time.
Let's delve right into it!
1. Silicon Valley
Silicon Valley is a critically praised sitcom created by Mike Judge that follows a community of young software engineers and developers as they strive to make it in Silicon Valley.
With an 8.5/10 rating on IMDB, the series is a funny take on the startup ecosystem, with a brilliant cast that includes Thomas Middleditch, TJ Miller, Kumail Nanjiani, and Martin Starr. It demonstrates how difficult it can be for new companies, especially tech-enabled ones, to make an impact in Silicon Valley's competitive climate, even though they have a game-changing product.
The show was aired in 6 seasons with a total of 53 episodes from 2014 to 2019.
Be ready to laugh and learn with this amazing series and don't forget to take note of all the things you can learn from the show to apply in your business.
2. Billions
Billions is a very popular drama series set in the world of high finance in New York City. The core story revolves around the legal battles between U.S. Attorney Chuck Rhoades (played by Paul Giamatti) and hedge fund king Bobby "Axe" Axelrod (played by Damian Lewis).
The show is full of informative quotes on companies, startups, and leadership, in addition to being wildly entertaining and binge-worthy, and is definitely a must-see TV show for business owners. It can also provide you with some resources to help you remain focused and self-assured even when the stakes are high.
It has an 8.4/10 rating on IMDB, with 5 seasons and a total of 61 episodes.
3. Shark Tank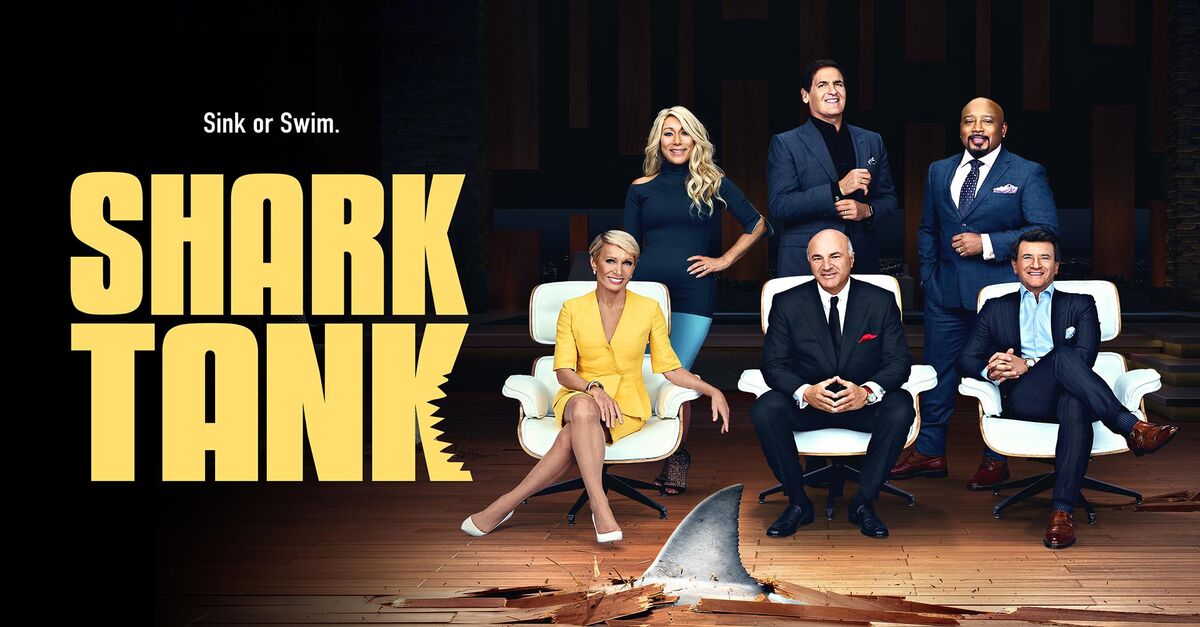 Shark Tank is perhaps one of the most famous shows about entrepreneurship right now. It features entrepreneurs pitching their ideas to a panel of experts who then decide whether or not to invest.
The criteria that the Sharks (the panel of investors) use to test the entrepreneurs' ideas are solid, although it does have a bit of dramatics. The Sharks are looking for good pitches as well as an understanding of the proposed business' figures, production costs, margins, as well as when and to whom they will be selling their product.
Hearing the Sharks' reasons for deciding to invest will teach entrepreneurs a lot. Longstanding panel members of the show include business tycoons such as Mark Cuban, Barbara Corcoran, Kevin O'Leary, Daymond John, and Lori Greiner.
You should definitely watch this show mainly to take notes on the product pitches that resonate with the sharks and trigger multiple offers.
It has a 7.6/10 rating on IMDB and has been airing since 2009 with 12 seasons and a total of 272 episodes currently.
4. The Mind, Explained
The human mind is sometimes thought to be a great mystery. However, scientists have put in a lot of effort to solve the puzzle of how our brain functions.
The Netflix docuseries, "The Mind, Explained", explores the inner workings of our brains. It walks you through five of our minds' most fascinating aspects, including memory, dreams, anxiety, mindfulness, and psychedelics.
The more you can uncover the complexities of the mind and understand how people think and what makes them tick as an entrepreneur, the more you will be able to integrate this insight into your own marketing and company strategies.
It has an 8.0/10 rating on IMDB and comes in a 5 part series on Netflix.
5. The Profit
The Profit is a documentary-style TV show which features Marcus Lemonis, the CEO of Camping World, who in the show provides expertise, support, and even funding to struggling small businesses.
Lemonis owns a share in the businesses and then transforms them, all while we watch. The series does an amazing job in teaching a lot about individuals, systems, and goods, as well as the importance of knowing your numbers.
It has an 8.3/10 rating on IMDB and has 7 seasons with a total of 105 episodes.
All these series are certainly binge-worthy and can give you the satisfaction of relaxing while learning for the future of your business at the same time. Besides, no one said running a business cannot be fun, right?!
Feel free to drop other watch-worthy, entrepreneurial-themed shows and movies in our comment section and drop a few reviews about the movies mentioned as well if you have watched them already.
Enjoy!