Back in July 2020, I applied for a job at Bloop Global Consultancy as a sales intern. The first phase of the application process was the normal; Personal information, a few questions, and the ever-famous CV presentation. To be honest, I was not sure I would be picked for the position because I had the emptiest CV ever. No work experience, no "tangible" achievements, no volunteer experience, nothing. I applied anyway.
Much to my surprise, I was given a chance to do the second phase of the interview and I was so excited to proceed. I came across the strangest interview I had ever encountered as a newbie in the job search environment. I was expecting to get on a call or go for a physical interview. Instead, it was just a simple form with a set of activities. I must say, I was taken aback at first. It took me four days to finish this second phase of the interview. In the end, I got picked for the job.
A few months down the line, I was given the opportunity to hire for the same position and it stressful having to review countless CV's to determine which one was suitable for the job. In the end, we did not get the candidate we were looking for since none of those we moved to the second stage of the process passed.
Later, we tried to hire again and totally eliminated bringing CVs or resumes. Just a simple form with tasks that resonated with what we do exactly at Bloop Global and guess what, we still do not have a single application.
That opened my eyes to what the interview process in this part of the world really looked like. Job seekers and recruiters are so used to the traditional method of hiring that anything that looks different becomes too much for them to venture into.
SOO LAST SEASON…

The job hiring process has never been an easy one, be it for job seekers or employers. For the organization hiring, the process is a long and hectic one filled with constant headaches and long boring hours spent on reviewing countless CVs and interviewing candidates who are not qualified for the job in any way. For the job seekers, it means always bracing yourself for bad news, with a flicker of hope for good news.
Hiring the best people seems easy, but what others do not know is that it takes sweat and blood to get the perfect fit for the position. For the Human Resources personnel, it's an everyday challenge to recruit the top talent.
The truth of the matter is that, though it's proven and tested, the traditional hiring process is manual and outdated. The reasons behind this are simple:
Time Consuming
From posting job ads everywhere to reviewing and interviewing countless applicants, the traditional hiring process can be a real time-waster. After countless hours of looking for the right fit, the organization either settles for someone who is a close fit or abandon the search entirely.
Quality of Candidates
A traditional hiring process uses means using traditional type interview questions. This means candidates are very likely to find the answers to your questions on the internet and get coaching from sites. This will mean you will be easily wowed by the accurate answers some candidates might give even when they don't seem entirely qualified for the job. It makes the interview faster, but it reduces the quality of the candidates you get.
Costly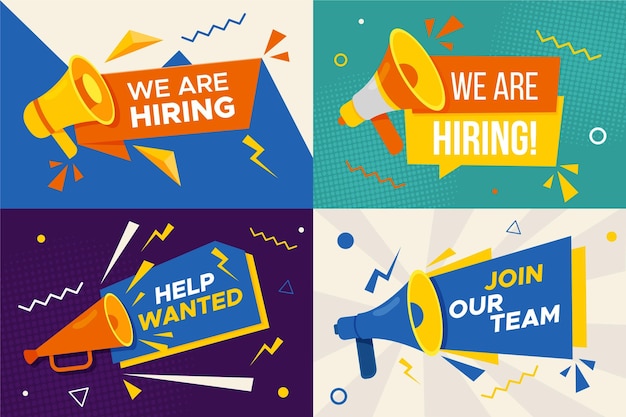 Job advertisements can be very costly when trying to get the needed reach for the job position. Paid newspaper adverts, posting on popular job sites and all that can cost a small fortune, and even with the introduction of social media, you might still need to pay something small to get the reach you want.
So, do we abandon the traditional hiring process entirely?
Definitely not. The traditional process is not bad in itself to get access to potential candidates. The real problem that needs solving is how the process is done. Instead of wasting days reviewing applications, you can filter candidates with very simple but crucial tests that resonate with your company and its culture.
At Netflix for example, talent hiring is based on their culture and how well you can fit into it. Therefore, their entire hiring process reflects this. If you don't fit into their culture, you do not qualify to work for them, no matter how talented or experienced you might be. The result of this is that they have a high talent density and let go of people who do not fit into their culture without hesitation.
According to Reed Hastings, the co-founder, and CEO of Netflix, the number one goal is to develop a work environment that consists of stunning colleagues because stunning colleagues accomplish significant amounts of important work and are exceptionally creative and passionate.
GETTING THE RIGHT FILTERS
In hiring the right talent, you need to look out for candidates who don't just do the job but go beyond their duties to do exceptional work. In a society where employees are limited to following instructions from their employees, it might be difficult to find such people. The best way to get the people you are looking for is to set up your recruiting process to reflect exactly what you want the candidate to do once they get the job.
Hiring the No-Boss Bosses
One way to do this is to explore the freelancing world. Freelancing has become a quick and reliable way to hire the right candidates in today's world. Not only are freelancers experienced enough, but have awesome communication skills.
Hiring a freelancer for your job position is easy and satisfying as each candidate presents themselves, skills, and competencies in a way that shows how well they can do the job. They show you evidence of similar work they have done before to help you make the hiring decision easily.
To learn more about where to find the best freelancers and freelancing sites, you can check my previous article here https://bloopglobal.com/blog/the-no-boss-bosses-highlighting-the-growing-freelance-economy/
Recycling the Old
You can also stick to using the traditional hiring process in finding the best fit for your job, but to make it effective, you will have to structure your interviews around the skills you are looking for in each candidate and give them the opportunity to demonstrate those skills. Remember that no two candidates are the same, naturally, and neither are two interviews.
You must make sure that your process varies to ensure that every candidate is given the chance to present themselves in their best element.
Your process should include a questions session, where you ask critical thinking and open-ended questions to get the mind and opinions of your candidates on issues that relate to the job. For example, you can ask a sales rep candidate to come up with a 30-day marketing/sales strategy for the business. This will enable you to know how well they can execute if they are chosen for the job and can also allow you to find out how tech and social media savvy they are.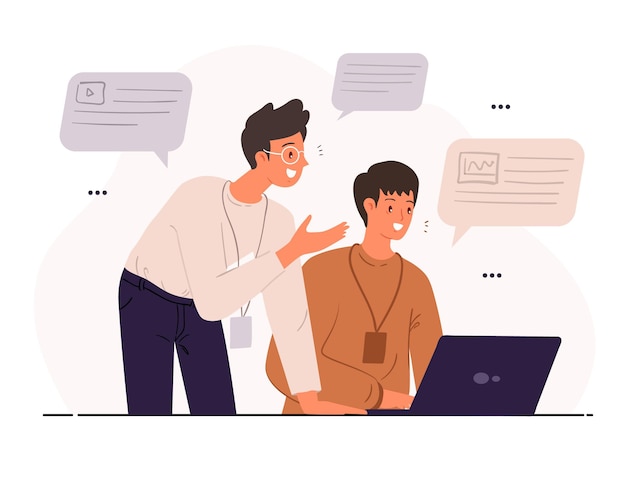 Next, you need to have a technical session. This session gives the candidate hands-on job experience and shows you how competent they are for a particular role. An example of this is pair programming for developer job roles, where the candidate works on a programming problem with the interviewer. It could also be a demo of a CRM system by a candidate for customer service or sales job role.
You also need to test their writing skills and communication skills. You find out how well your hires will be able to communicate clearly in writing without having to edit a lot, especially when under time pressure. Though you can't ensure they are seeking help virtually, the process still gives you a good idea of their writing and communication skills. A good example will be giving a customer service candidate a sample of an angry or unsatisfied client's email to respond to. By doing this, you get to monitor how well they can mimic your company and respond to clients in a professional manner.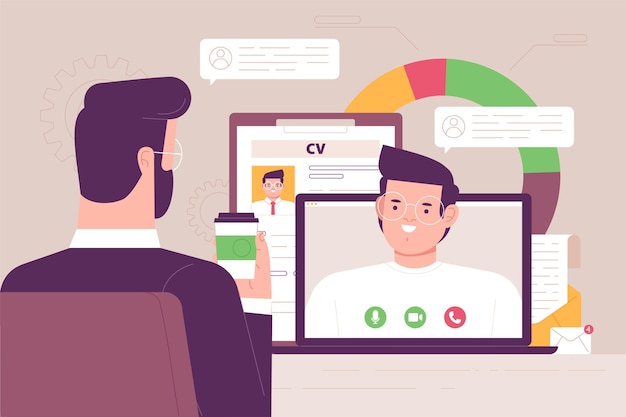 It could also be a video call session format would that will help measure an additional, newly required skill: online communication. Over video, you can determine a candidate's tech-savviness with programs like Zoom, as well as how they present themselves over video — an important skill, as this is how you may be interacting with prospects, customers, and other employees for the foreseeable future, especially with Covid-19 in existence.
The last part of your session should center on culture fit. You need to determine how well a candidate can fit into your company's culture, that is if it has one. This can be done by engaging them in collaborative games with other team members. Board games like Monopoly, ludo, or card games like Uno help you determine how well candidates react around people and also show them why your company is a fun place to work. These games can also be played virtually with Brightful Meeting Games or CodeNames, which allow you to play in a remote setting.
Following this process helps you filter your candidates without much stress because the processes can be delegated to different employees of the company so that the HR department doesn't have to do all the work. It also gives members of the company a chance to interact with candidates they will be working with in the future and determine which ones are the best fits for the company.
Contact Bloop Global Consultancy if you want to have samples of hiring procedures similar to the ones in this article that are suited for your company is and any job role. You can also reach out to us if you want us to hire the very best of talent for your company, especially if it is a start-up or early-stage business. Book a session with us on www.calendly.com/bloopglobal/discovery45.
PS: Our Graduate Sales Associate position is still up for grabs for people in Ghana. Apply on www.bloopglobal.com/sales-job.