Clubhouse turns 1 today! Hurrayyyy!!
It is always refreshing to see revolutionary apps take over the world within a short period of time.
The latter part of 2020 was crowned with a craze around the revolutionary audio-chat social-Clubhouse. This app seemed to suddenly take the tech and social networking space by storm by providing a seamless and easy way to chat and share ideas and thoughts with people all over the globe via audio.
I know the question running through your mind is, does the world really need another social media platform? Well, Clubhouse came in to prove that there are still a lot of gaps to be filled in the social networking space!
Founded by Paul Davidson and Rohan Seth, Clubhouse has made it easy to organize mini-audio conferences in just a few clicks and has become the top spot to discuss trending issues and share ideas and tips with other people.
A lot of well-known celebrities and entrepreneurs have quickly jumped onto the app to engage with their fans and audiences including Elon Musk, founder and CEO of Tesla, Gary Vaynerchuck, Tiffany Haddish, Kanye West, and many more!
In less than a year, Clubhouse rose through the social media app ranks to become one of the most used and most appreciated social apps with over 10 million users all around the world and a whopping $1 billion dollars in valuation!
How exactly does Clubhouse work?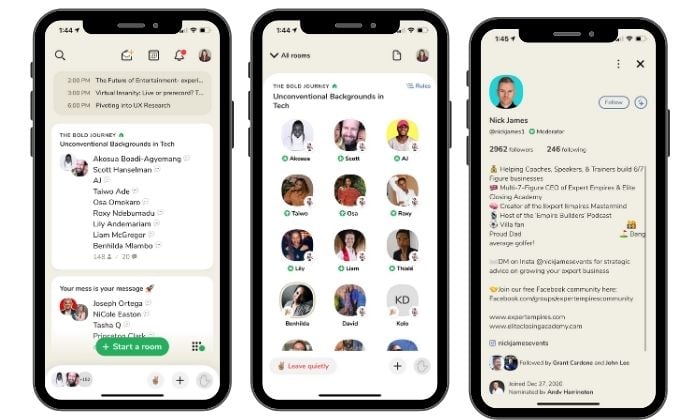 Clubhouse currently works as an invite-only, iOS only audio-chat application. That is, it only works on iPhones and you can only get an account if you are invited by users who are already on the app or join the waitlist and hope to be given an account in due course.
When you eventually gain entry, the app provides you with a page full of conversational topics to follow, ranging from sports to technology to world events to spirituality to "hustle," and so on. You will find people who are interested in the same thing in each room and join them if it interests you too. The more subjects and people you follow, the more likely you are to receive room recommendations that match your preferences.
It almost makes it feel like an app full of podcasts, but it's a bit more advanced than that. Conversations are live and in real-time, almost like a phone call that everyone can listen in on. The app does not allow for recording conversations at the moment but with abundant recording technology, it is very easy to record sessions for future use and references.
The most people that can join a room is 5,000 and Elon Musk broke through that record when he first jumped onto the app. Each room is controlled or headed by a moderator(s) who decides who can speak or come on stage and is more or less the leader of the conversation. To speak in a room, you have a feature that allows you to raise your hand so the moderator(s) can see your request and pull you up the stage to speak on the topic on board.
There are also special clubs on the app that have been created to facilitate specific conversations. See it as Facebook or LinkedIn groups, but for an audio chat audience. You can join or follow these clubs to get information on all rooms or topics being discussed under them and enjoy talking to other people about issues that relate to you and the club in general.
Some popular clubs there currently are mostly centered around the Black community, women, Africans in the diaspora, cryptocurrency, business, and the LGBTQ+ community.
How do I get on?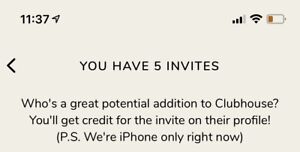 As mentioned before, Clubhouse is only on iPhones as of now which is quite a bummer for Andriod users who happen to have the numbers in terms of devices. And even if you are an iPhone user, you need to get a special invitation from someone who is already on the app to get an account.
Someway somehow, it is part of the reason why the app is so unique and is spiking up the ladder!
The reason for these decisions according to the founders is that they are still in beta testing mode and so their servers aren't yet equipped to take a very large number of users. An android version of the app is currently underway however and there is hope for android users to join the club by the end of the year.
What can I use Clubhouse for?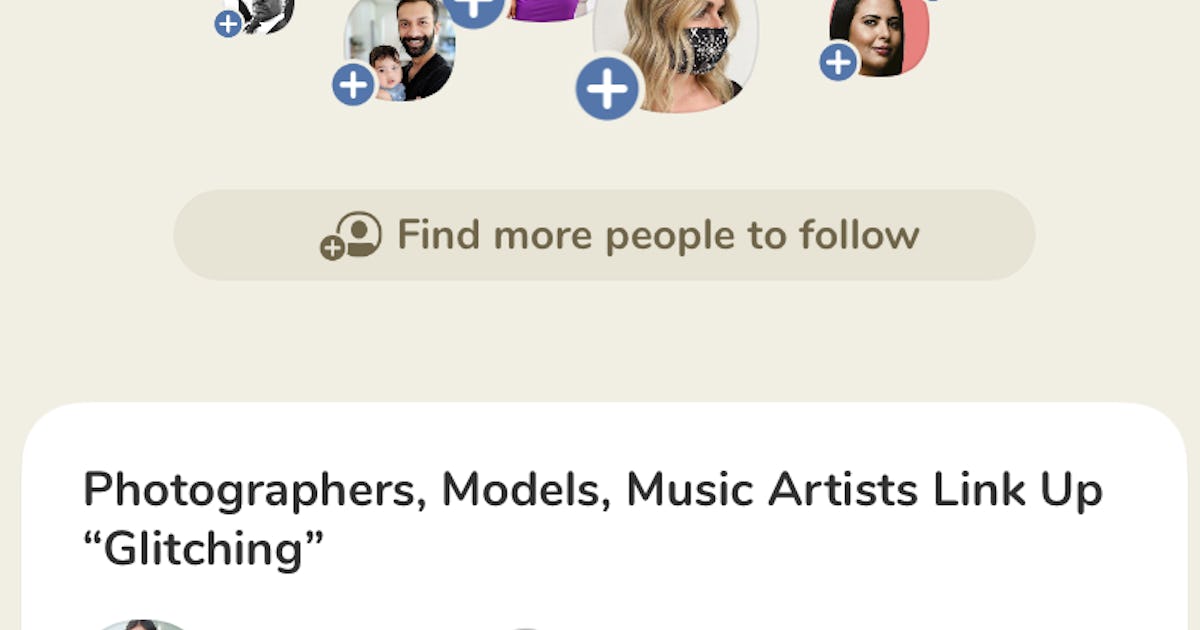 Clubhouse was literally made for talkers! It is an amazing place to air your views on trivial matters and connect with amazing people all over the world.
A lot of entrepreneurs are currently leveraging the power of this app to boost their businesses by giving value to their customers through sharing tips and advice on issues that relate to their industry.
It is also a great place to connect with people who share common views and perspectives as you do on certain issues and get free advice or tips on almost anything from relationships to business and even fashion.
Any tips for a newbie on the app?
If you are a newbie on the Clubhouse app, then welcome!
It might be a bit confusing understanding what is happening the first few days, but that is perfectly okay and with time, you will be a pro!  Clubhouse is very easy to get the hang of.
As a newbie, you will have a party hat on your profile each time you join a room for the first week. That will indicate to the rest of the users that you are new to the app and you will be getting a lot of welcomes.
Make it a point to speak a lot once you get on.  It is hard to get a good following if you do not speak often, except of course you are already extremely popular.
Always mute your microphone as soon as you are pulled up on a stage to speak and keep your mic off till you are given a turn to speak and after you are done speaking.
Your profile bio is also very important and needs to be written with much thought, especially if you plan to plug in your business from time to time. It sometimes guarantees your chances of getting up to the stage to speak in certain rooms as some moderators are particular about who can speak in their rooms.
You should also make it a point to sync your social media accounts to your profile as it is the only way people can contact you. There is no chat feature on the app itself currently, but you can reach others and be reached via either Twitter or Instagram.
You can also look out for newbie welcome rooms that give newbies on the app tips and guidelines on the dos and don'ts of Clubhouse and information on how to use Clubhouse to boost your business. The Acme Business Club on Clubhouse is a cool club to join for such rooms.
Be sure to plug in anything that matters to you in your bio, eg. your website, contact details (if you want), and business profile as it makes it easier to connect with people who might need your services.
This sounds fun! How do I get an invite?!
If you want to explore this app but don't have an invite or are on the waiting list, send us a "Clubhouse" text via our chatbox at the right bottom corner of the page and we will reach back to you with an invite to the app. Once on it, you will have access to 2 invites that you can share with your friends too!